Hello all! I had a great night at Friday night craft night and wanted to share with you what I made. This time, each of us made family name blocks that included your family name with uppercase initial and the year established. I made my set of blocks for my mom as a present so 1973 is the year my parents got married.
Not only was it craft night/girls night out but it was also Friday the 13th too! (spookeeeyyy)Nothing bad happened thankfully and we had a great time thanks to our hostesses-with-the-mostess Beth and Kim.
These grils put on a
FABULOUS
event by taking care of all the RSVPs and organizing all of the supplies for everyone, not to mention Kelly lets all of us raid her home one Friday night a month, so a very special
THANK YOU
goes out to these two ladies for all their hard work each month! Friday night roughly 20 (ish) participated, which is a solid number and it sounds like the group is growing by reading all the facebook comments and emails. I love living in KC, the heart of America, and I am amazed at how many talented women we have here!
To make the blocks, first you start out with plain wood blocks. Stained or raw, its your choice as to the final look you are gearing for. Mine are stained with a natural looking stain.
Then take some mod podge (or watered down glue if you are out of mod podge) and simply brush some onto one block. Then apply your scrap book paper (cut to fit) and begin smoothing over the paper to get the air bubbles out so that it dries nice and flat.
Move on to the next block and do the same until all three blocks are covered with mod podge and your paper. Allow about a half hour for drying time.
(tip: now is the time to get your drink on....margaritas work great while you watch the blocks dry)
LOL
Once the blocks are dry to the touch go ahead and rough up your edges with sandpaper. Vigorously rub the sand paper around the edges to rake off any excess paper that overlapped the edge of the block and to give it roughed up/home made look. The more you sand, the more rustic the blocks look so again, its up to you as to the final look you are trying to achieve but I gave mine a medium level sanding.
Now your blocks are ready for the vinyl.
Simply decide on what name you are going to use, cut it out or print it out with a machine if you have one and peel back the surrounding part and leave just the letters. Beth printed ours out with her machine...I think she had a Silouette (spell check). Then cut a piece of transfer paper to fit the size of your vinyl name cut out and place the transfer paper on top of your vinyl words.
Use your smoothing tool or your hands to rub out any air bubbles and make sure the vinyl is attached to the transfer paper, then peel it back and position it over the wood block you are working on.
Once it is positioned right then simply press it down onto the wood block with some pressure and pull it back like a sticker...now your vinyl is attached to your wood block. VOILA! Instant transfer!
Repeat the transfer paper steps for each block and you're done! Here is my finished set of blocks. I LOVE THEM and can't wait to give them to my mom!!!!
You can add embelishments like bows or flowers if you like, but I was happy with mine the way that it is so I left it like this since it was a gift to my mom.
These blocks are so versatile that they can be displayed in the front room, an entryway, bedroom, or office. I love them and the way they turned out so I hope my mom likes them too!
Have a wonderful week and keep on keepin' on!
Jennifer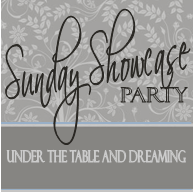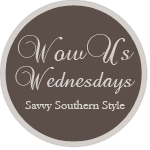 Just for Us-Pinworth Projects