I love the size of my kitchen.
It is a 12x12 with lots of cabinets that are deep and go around most of the entire kitchen.
When I was house shopping I was excited to find a house in the right size and price range with a kitchen this size so I really don't have many complaints about the kitchen
(except the flooring, but that's a post for another day). LOL
There is one short wall in the kitchen that is bare and needs some attention.
I love that I have a full blank wall to decorate and get creative with, but there are so many possibilities for this space that its never wrecking!
The white hutch in the dining room used to be here but it was WAY too large for the space and blocked the back door, so I knew I didn't want any large furniture, but I have been torn on exactly WHAT I wanted to do with this space for a long time.
It is so versatile so the options are plenty.
small table with stools for extra seating
,
or board and batten with a shelf hung on the wall.
In the end I made my mind up that I would like a piece of furniture here and had my heart set on something like this:
But at $300 bucks it broke my thrifty chick budget!
So on my way I went, looking for
something with a cottage flair that fit in this space.
Until one day when I found this piece for $29 bucks!
This piece has so many great qualities like open shelving on the left side for displaying pretty plates, antique bowls, and other kitchen items.
Right now I have a cake dome and marble cheese tray/dome here to show the depth of these shelves, but this is only temporary.
Then there are the bead board cabinet doors that open up to a spacious cabinet with an option of another shelf.
The curved detail at the base and the beveled edge around the top add to its cottage charm.
It is a very sturdy piece too, which makes this the perfect piece for this space!
Now, I'm not sold on the oak color or the look of the drawer pulls so all that is going to change.
I hope to use this picture above as my inspiration but for now
I am enjoying this piece and all the additional storage space it adds to my kitchen.
For those of you who contacted me about the chairs, rest assured I will be posting their tutorial later this week.
Linking up to these great parties: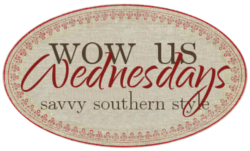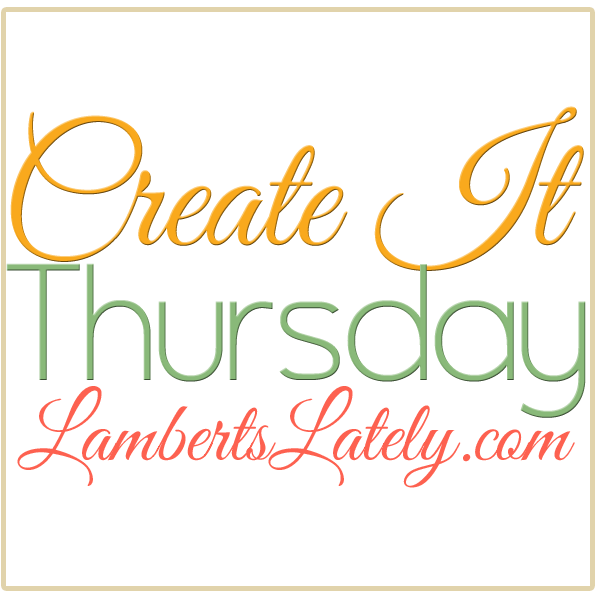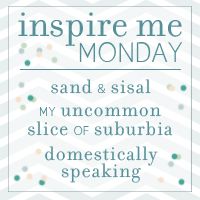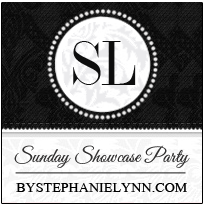 http://www.createcraftlove.com/2014/03/creative-connection-10.html