Yeah, that's right.....I said it...BEADBOARD. Dontcha just love it? I love it too so I couldn't hold back and HAD to get myself a roll! Just one roll for now but I'm afraid once I break the seal on this and get started that I'm going to want to use it in a lot more places in my home!
I purchased the Allen + Roth brand from Lowe's, but there are several brands to chose from that fit various budgets.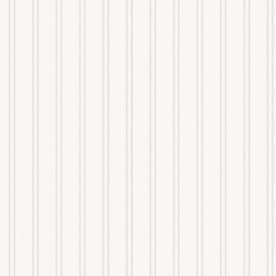 For starters, I am going to add the beadboard wallpaper to my downstairs half bath. It is a small bathroom with a toilet and pedestal sink so it should be a good starter project for me.
(Excuse the picture.........all of the decor and rugs have been removed since we are staging the house for selling....and the ugly flooring is going too! :)
So over the past six months to year I have watched several of you install the beadboard wall paper and I have been wanting beadboard FOREVER......seriously, FOREVER, or at least since I bought the house 6 years go and I am jealous so envious of the gorgeous beadboard everyone was installing that I had to buy some of my own.
Here are some inspirational pics for beadboard bathrooms:
( Nantucket Beadboard website)
(House of Hargrove)
(Ideashomedesign.net)
(Centsationalgirl.com)
(Decorpad.com)
(Houzz.com)
(tipjunkie.com)
(deniseinbloom.com)
(bhg.com)
(Pinterest)
(Pinterest)
So, I've got a hefty project ahead of me and I'm excited to get started! Luckily I have watched many of you use the beadboard wall paper so I've taken note and have learned a few things about it along the way to help me with this project.
I hope you enjoyed the cottage style bathroom eye candy...I know it did! Its very inspiring and I can't wait to get started.
I can't wait to get started and will post pics along the way....wish me luck! :)
Linking Up to These Great Parties: